The history of nanotechnology, in some sense dates back to prehistoric times when early humans/hominoids made use of naturally-occurring, nanoscale elements. Depicted in the header above, nano-sized carbon molecules integrate nicely with the more porous rock surface of the cave walls to remain embedded for thousands of years.
The process and appreciation of miniaturization, the entire principle of nanotechnology, is also not new to the electronic or even the post-industrial eras. For thousands of years prior, the east has regarded small as superior and aesthetically pleasing.
In classic Japanese literature- The Pillow Book by Sei Shonagon, court lady to an Empress in the 10th Century, small things are to be regarded as beautiful.
Contemporary: Richard Feynman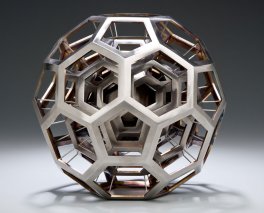 In 1959, theoretical physicist Richard Feynman asked a couple of questions: "Why cannot we write the entire 24 volumes of the Encyclopedia Britannica on the head of a pin?" He also asked, "I put this out as a challenge: Is there no way to make the electron microscope more powerful?"
No doubt the folks of the American Physical Society at the California Institute of Technology (Caltech) were not only puzzled but also intrigued. Actually, Feynman upped the ante on his on the head of pin question by asking why we simply couldn't store every book ever written in the same amount of space.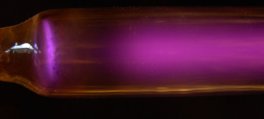 The talk Feynman gave was later published in the February 1960 issue of Caltech's Engineering and Science, which many say represents the first introduction to nanotechnology. Feynman never used the word nanotechnology.
Feynman further speculated that since we already knew cells were capable of manufacturing processes and doing other things, why then, couldn't humans manufacture things at the same level? He took the question further and asked why we couldn't manufacture not only at the cellular level, but better yet, at the atomic level.
Computers were so large they filled entire rooms. Was there a way to miniaturize them? Well, a few microchips and a few decades later, we did just that.
But it was in 1974 Tokyo Science University professor Norio Taniguchi coined the term nanotechnology. So nano was well on its way already in competing with micro.