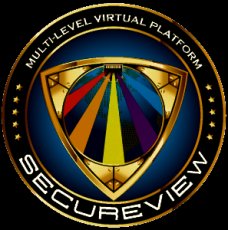 AIS is always developing new and innovative cyber security technologies and below is a sampling of some of those efforts. Please check back often, as efforts will be updated and new ones will be added on a regular basis. If you are interested in learning more about AIS's early adopter program, please register HERE.
SecureView is a hardened client-hosted virtualization solution that enables independent and concurrent access to multiple security domains, providing performance that is independent of network bandwidth and server contention issues, giving analysts consistent responsiveness for visually intensive analysis and collaboration. SecureView provides the state-of-the-art in security while maintaining cost effectiveness and ease of use. The platform can handle a wide variety of applications from general office to performance intensive 3D graphic applications, from different security environments, all running on a single virtualized platform. The SecureView project is sponsored by the Air Force Research Laboratory (AFRL).
TEDOS provides an instant trusted workstation that seamlessly integrates into personal or un-trusted public computers. With TEDOS, users are provided with a secure operating environment that enables secure remote access to their email, documents and corporate intranet; all without worrying about viruses and malware that may be present on the system.
HyperVirt™
HyperVirt™ extends the IntroVirt™ technology by allowing users to upload Windows® based applications through a web-interface to be run within a dynamic analysis environment.
IntroVirt® is a full scale introspective hypervisor architecture and framework developed by AIS to provide advanced debugging, reverse engineering and host protection capabilities. For additional information, please visit
LEG provides automated encryption and selected decryption to protect data at rest and in transit. LEG is currently being developed under a Phase II SBIR through the Air Force Research Laboratory.