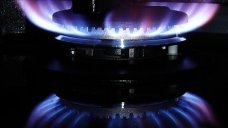 U.S researchers have discovered an inexpensive new catalyst that promises to significantly reduce the costs of producing hydrogen, while across the Atlantic scientists have found a way to store surplus electricity from wind and solar systems as natural gas. Our own waste is also set to find its way into the grid, with a pilot project in the U.K that aims to produce biomethane gas from human waste for use in kitchens and heating.
In solar tech news, MIT has unveiled the first solar cell printed on paper and a new efficiency record has been set for cheap silicon ink-based solar cells.
There's also been some movement on the kinetic energy front - the nPower PEG portable generator which recharges your phone, media player or camera as you move about in your daily life has hit the market and a piezoelectric generator small enough to be embedded in the sole of a shoe has also surfaced.
On the green transport front, Volkswagen has unveiled an electric bicycle that folds to the size of a spare tyre and Lexus has announced details of its own e-bike Concept which we first spied tucked away at last year's Tokyo Motor Show.
So where will all this green energy be going? One technology that will definitely chew through some juice this year is 3D television. While it's been a big hit in cinemas of late and it's now well on its way into our living rooms, 3D technology is also set to appear on huge posters that can be seen from the other side of the street (without special glasses) and come June, U.K. newstands will host the world's first 3D newspaper.
See also: