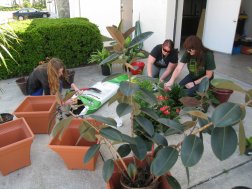 Since first launching SolTec Electronics back in 2008, we've always held the intention of giving back to the community and running a caring and conscious company. Some of our proudest moments have been our community outreach and social giving programs.
Environmental issues have always been on the top of this list. Green initiatives are part of our company culture. We are 95% paperless, proudly re-distribute excess OEM electronic inventory, help keep components out of landfills, and properly recycle electronic waste. And, now, it is with great pleasure we announce a new LED Lamps and Lighting distribution partnership with Lightspeed Electronic Distribution (LsED). LsED is a new venture headed by Pat Meagher, who was Chief Technology Office at Flextronics for 11 years and, more recently, Executive Vice President at Lighting Science.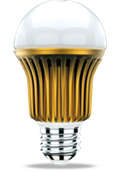 ology.
Here's why:
Energy consumption is an important portion of our global environmental footprint as all forms of generating electricity have some sort of an environmental impact. Most of the energy in the USA is generated from fossil fuels (coal, natural gas, oil), which lead to heavy emission of carbon, methane, and other greenhouse gases, as well as high concentrations of pollutants in our air and water.
Lighting currently accounts for 15-20 per cent of global energy usage. According to a recent study by the US Department of Energy, if everybody were to make a simple switch over to LED lighting from traditional incandescent lights, than the US lighting energy consumption would be cut in half. This is the equivalent of powering 24 million homes for a year with a $30 billion dollar yearly energy savings.
Amazingly, a little light bulb can make such a huge difference! How is this possible? LED lights run at a much lower temperature than incandescent lighting. An incandescent bulbs puts off a lot of heat and loses about 80% of its energy to heat. (Aside from the initial wasted energy, this escaped heat also contributes to increased energy usage and cost of air conditioning).