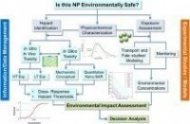 Photocatalytic Material Center, National Institute for Materials Science 1-1 Namiki, Tsukuba, Ibaraki 305-0044, Japan, and Civil Engineering Research Laboratory, Central Research Institute of Electric Power Industry, 1646 Abiko, Abiko, Chiba 270-1194, Japan
Chem. Mater., 2008, 20 (6), pp 2242–2246
DOI: 10.1021/cm702860m
* To whom all correspondence should be addressed. E-mail: tamura.kenji@nims.go.jp., †
National Institute for Materials Science.
, ‡
Central Research Institute of Electric Power Industry.
Section:
Abstract
A new natural mica/epoxy nanocomposite was formed through the exfoliation of a mica layer. The natural mica used was a potassium sericite (K-SE) whose interlayer was saturated with potassium cations. Powdered samples were separated through an air classifier into 50 = 13.6 µm (its median particle diameter), 10 = 7.9 µm, and 90 = 23.7 µm. An organophilic SE was prepared by an ion exchange reaction between the SE powder and alkylammonium solutions of various initial concentrations.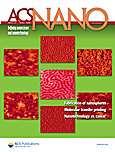 completely organically modified sample, the K-SE powder was treated with the highest alkylammonium concentration. This corresponded to an alkylammonium+/K+ mole ratio = 10.0 which was kept at 90 °C for four days. The nanocomposites were prepared by dispersing the organophilic SE in an epoxy resin (diglyxidyl ether of bisphenol A, DGEBA) with subsequent curing in the presence of nadic methyl anhydride (NMA) and benzyldimethylamine (BDMA) at 120–180 °C. Considerable exfoliation of the organically modified SE was achieved at a curing temperature of 180 °C. The morphology of the nanocomposite showed silicate nanolayers with extremely high aspect ratios that are at levels several dozens to hundreds of times greater than that of conventional exfoliated clay−polymer nanocomposites.
Citing Articles
Citation data is made available by participants in CrossRef's Cited-by Linking service. For a more comprehensive list of citations to this article, users are encouraged to perform a search in SciFinder.
This article has been cited by 2 ACS Journal articles (2 most recent appear below).
Michael W. Möller, Ulrich A. Handge, Daniel A. Kunz, Thomas Lunkenbein, Volker Altstädt and Josef Breu

ACS Nano2010 4 (2), 717-724

Tailoring Shear-Stiff, Mica-like Nanoplatelets

Michael W. Möller, Ulrich A. Handge, Daniel A. Kunz, Thomas Lunkenbein, Volker Altstädt and Josef Breu

This work introduces a novel facile method to produce shear-stiff, mica-like nanoplatelets by efficient exfoliation. The essence of this procedure is the nonreversible alteration of the interlamellar reactivity of a synthetic fluorohectorite by simple ...