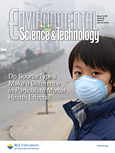 Competence Centre for Catalysis, Department of Applied Surface Chemistry, Department of Applied Physics, and Department of Experimental Physics, Chalmers University of Technology, SE-412 96 Göteborg, Sweden
Langmuir, 2002, 18 (5), pp 1811–1818
DOI: 10.1021/la0110949
Section:
Abstract
Platinum nanoparticles were prepared in water-in-oil microemulsions and deposited on γ-alumina using two different methods. In the first method, the alumina support was added to the particle suspension and the microemulsion was subsequently destabilized by addition of tetrahydrofurane, whereby the particles were deposited on the alumina support. In the other method, the platinum nanoparticles were transferred to an aqueous solution were they were redispersed by a stabilizing surfactant prior to addition of the alumina support. The size of the microemulsion droplets and of the unsupported platinum particles was in the range of a few nanometers as measured by a dynamic light scattering technique (photon correlation spectroscopy). The size of the unsupported platinum nanoparticles and of the particles deposited on alumina was studied by transmission electron microscopy. Both methods for platinum particle deposition resulted in some degree of particle agglomeration, the first probably because of too-fast destabilization of the microemulsion and the second due to inefficient redispersion of the Pt particles when transferred to the aqueous phase. All samples investigated showed high catalytic activity for CO oxidation by oxygen.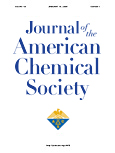 dispersion method where a relatively weak interaction was achieved between the redispersed Pt particles and the alumina.
Citing Articles
Citation data is made available by participants in CrossRef's Cited-by Linking service. For a more comprehensive list of citations to this article, users are encouraged to perform a search in SciFinder.