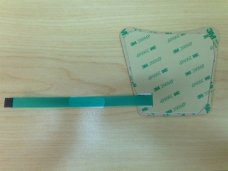 Do you have an application that comes in contact with water? If your answer yes, we recommend adding a gasket to your membrane switch design. A gasket design is suggested for high moisture environments and can prevent liquid ingress. In a standard membrane switch design, the circuitry is made out of the same material as the ribbon cable; therefore, a tail filler is needed. The tail filler replaces the ribbon cable shape in the materials and the gaps on the side of the ribbon filler are potential pathways for liquid to enter the switch.
Cubbison's Gasket Design Membrane Switch is in accordance to NEMA 4. Contact us for additional information on our membrane switches. Cubbison's in-house engineers are available to offer design assistance.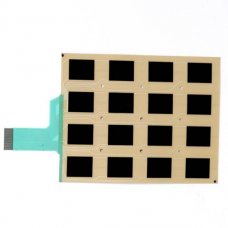 When your application requires the detection of an increased applied force, then Force Sensitive Resistors may be the technology needed for your membrane switch. A resistor is a device that reduces and regulates current flow in an electrical circuit. Resistors consist of a conductive polymer, which changes resistance in a predictable manner following application force. They are supplied as a polymer sheet or ink that is applied by screen printing. Cubbison's in-house Engineers will design each resistor specific to your application. Contact us for additional information at salesengineer@cubbison.com.
Not tagged |
Having issues with your nameplate/label not sticking? Speak with one of engineers so we can recommend just the right adhesive for your application. As a 3M Preferred Supplier, we have access to adhesives for smooth, textured, and powder coated surfaces.
Adhesives are available for both high and low surface energy.
"To illustrate the concept of surface energy, think of water on the unwaxed hood of a car. The unwaxed hood has high surface energy and water on the hood flows into puddles. In comparison, a waxed hood has low surface energy and the water beads up rather than flows out. Similar to water, adhesive on a high surface energy surface flows and "wets out" the surface. "Wetting out" is required to form a strong bond. As a rule of thumb, the higher the surface energy, the greater the strength of adhesion."